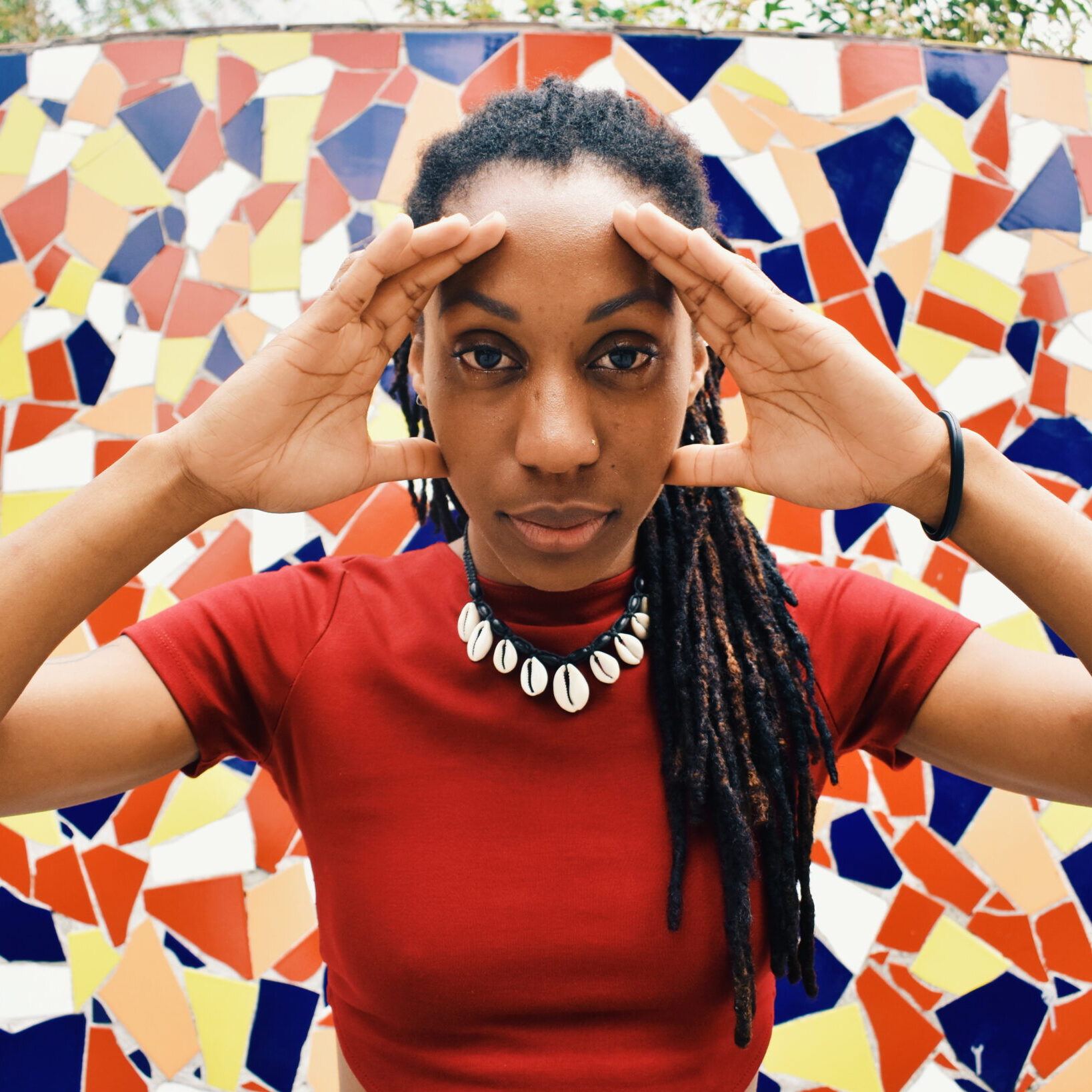 Véronëque Ignace*
A cultural activist, public health researcher and consultant, community-based organizer, and curating performing artist, Véronëque Ignace uses dance and writing to merge her passion for public health, Haiti, people-centered methodologies, and dance in such a way that allows for large-scale healing. She hopes to complicate mechanisms for social change and health equity, connecting spiritual balance and self-understanding to modes of recovery and restoration. Her dance training and  learning includes West African and contemporary movement with Sandra L. Burton, in Williams College's Kusika Dance Company, and by extension Yalani Bangoura, Mickey Davidson, Nia Love, Ronald K. Brown/EVIDENCE; Cuban Salsa (Rueda de Casino)  with Rebecca Bliss of SalaBlissNYC; and dance teaching methodology at Mark Morris Dance Group. As a teaching artist she currently is on faculty at the Mark Morris Dance Center.
In 2016, Ignace founded Kriyol Dance! Collective (@kriyoldance), a collective of artist-leaders, to incite the unapologetic voices of Black arts, and Haitian culture in particular, through collaborative community organizing work and performance-based intervention. The group has presented at various universities, local Brooklyn institutions, and private events and has  supported major grant-funded  projects featuring community-based research, workshops, drum intensives, public performances, visual arts exhibitions, and spoken word cyphers. Their partnerships include organizations  like Haiti Cultural Exchange, The Wyckoff House, Weeksville Heritage Center, StoryCorps, and Parkside Plaza. Dance performance credits include artists like Wanito, Strings n Skins, Nkumu Katalay & LLP Band,  Anie Alerte, and Klass.
Ignace is an alum of Williams College and SUNY Downstate School of Public Health. She is currently a PhD student at the CUNY Graduate School of Public Health.
Youth Classes
West African Dance Fundamentals A/B (ages 6-9)
West African Level 1/2 (ages 9-12)