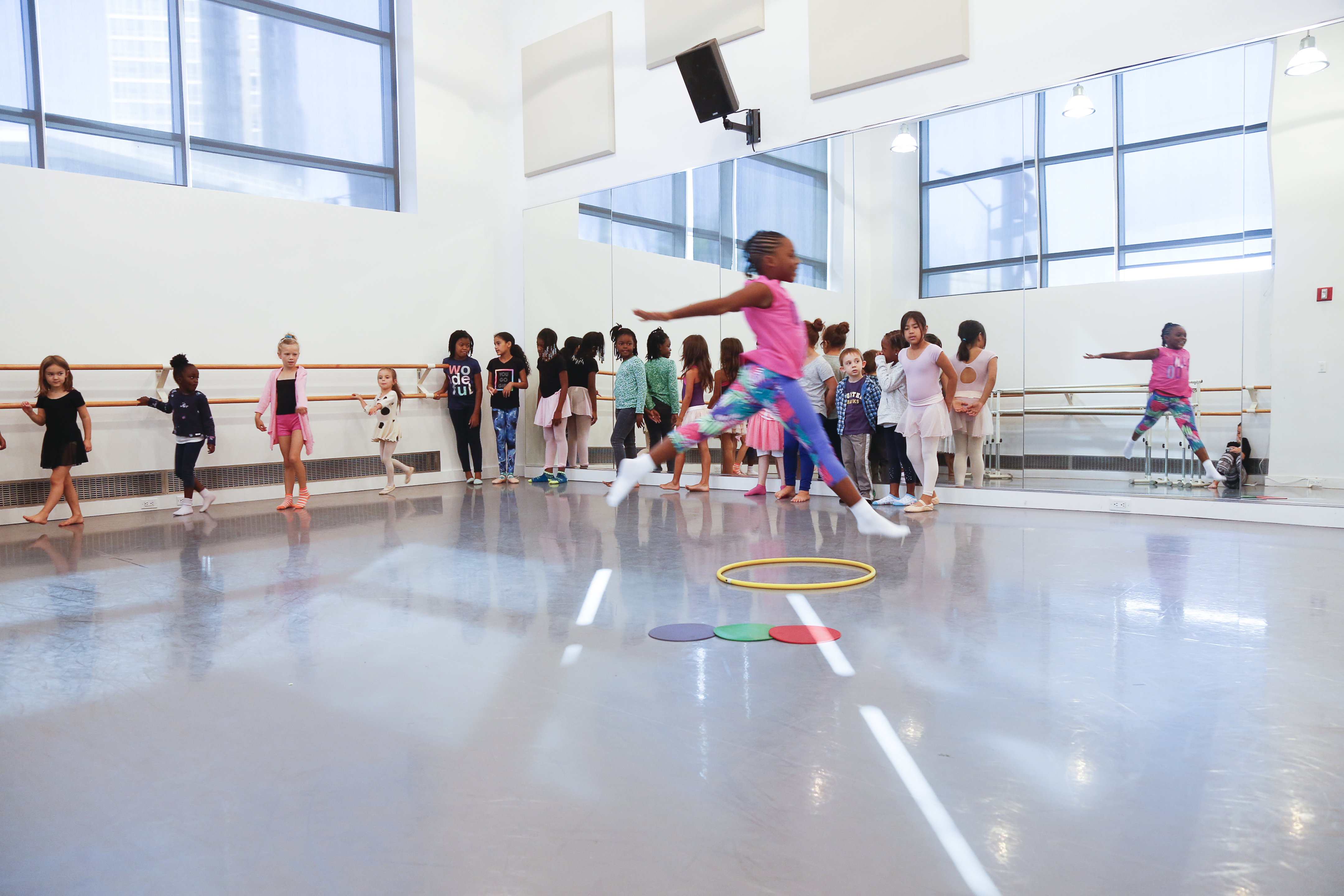 Creative Dance
Creative Dance is the perfect introduction for the future study of all dance techniques. Unique to The School, these classes blend movement, music, improvisation, and basic dance steps. Students learn dance fundamentals to live musical accompaniment while improving motor skills, self-expression, confidence, imagination, and social development.
Fall Session registration is now open.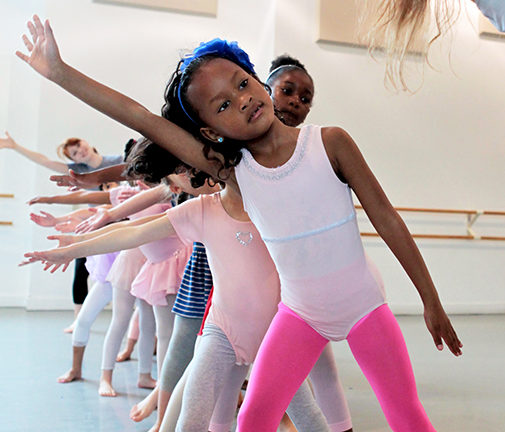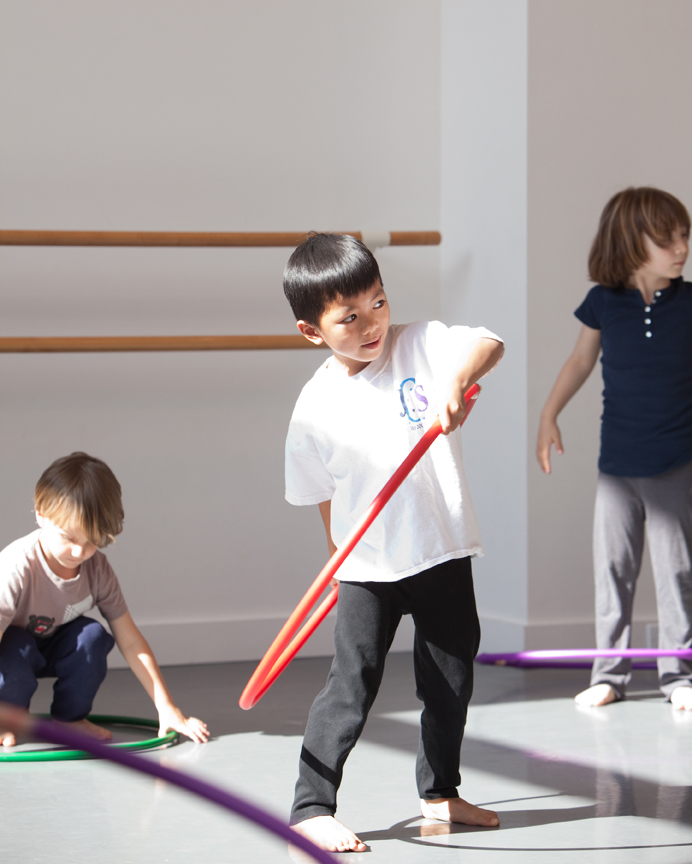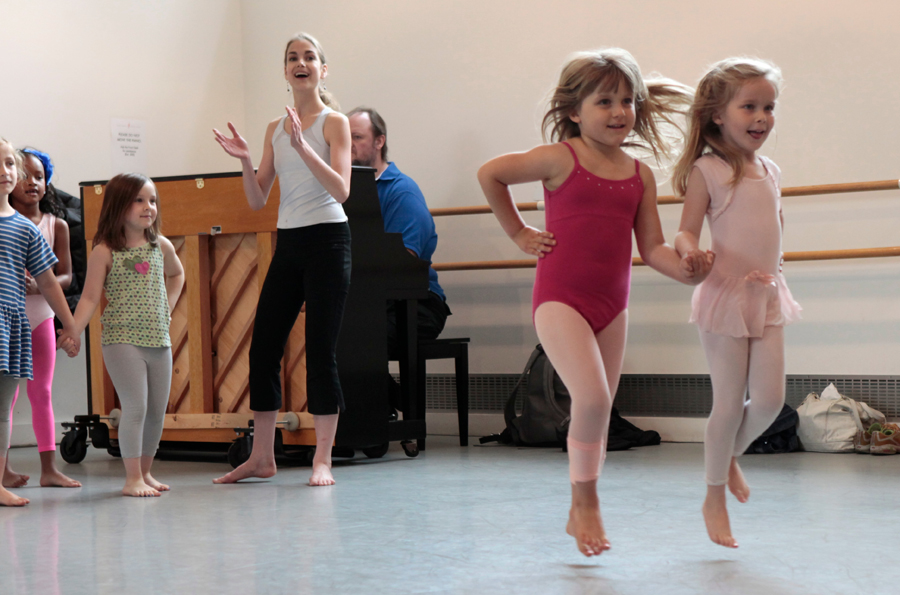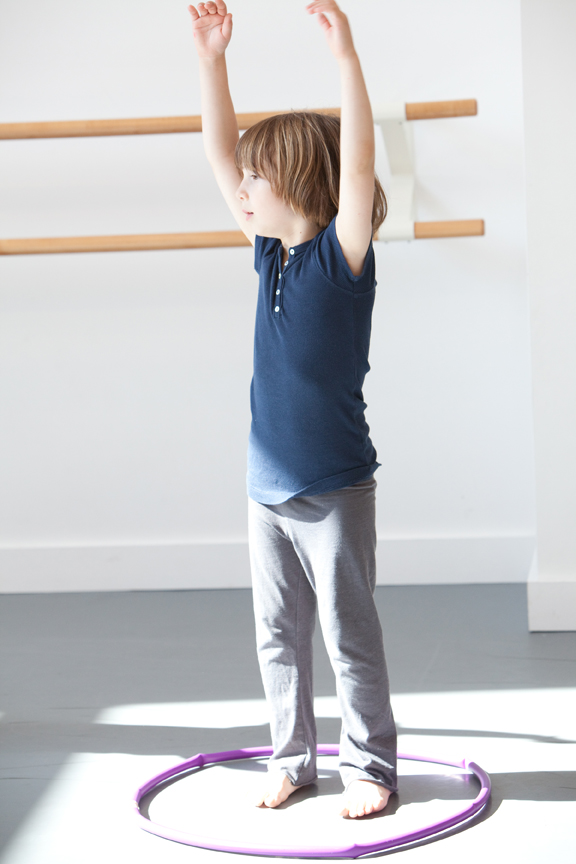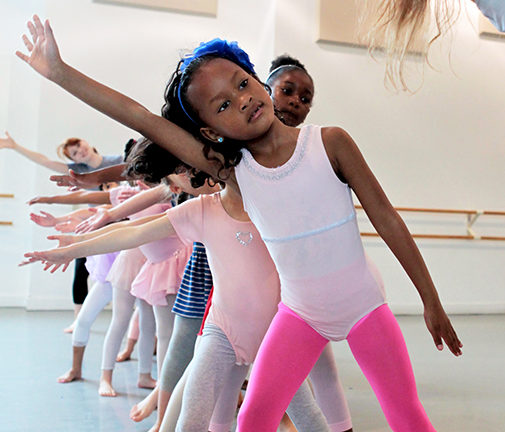 Image description: A group of students dressed in pink are standing in a line, reaching their right arm to the side and leaning their heads toward their arm.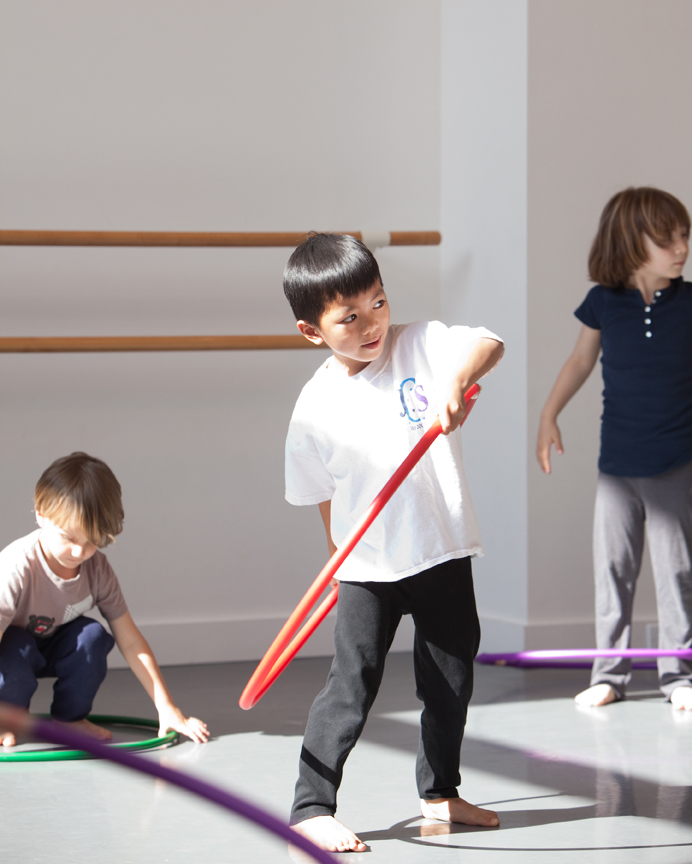 Image description: A young dancer is holding an orange hula hoop around their waist and is leaning to the side. Another child is to the left of them, squatting in the middle of a green hula hoop, and another child is to the right with a purple hula hoop around their ankles.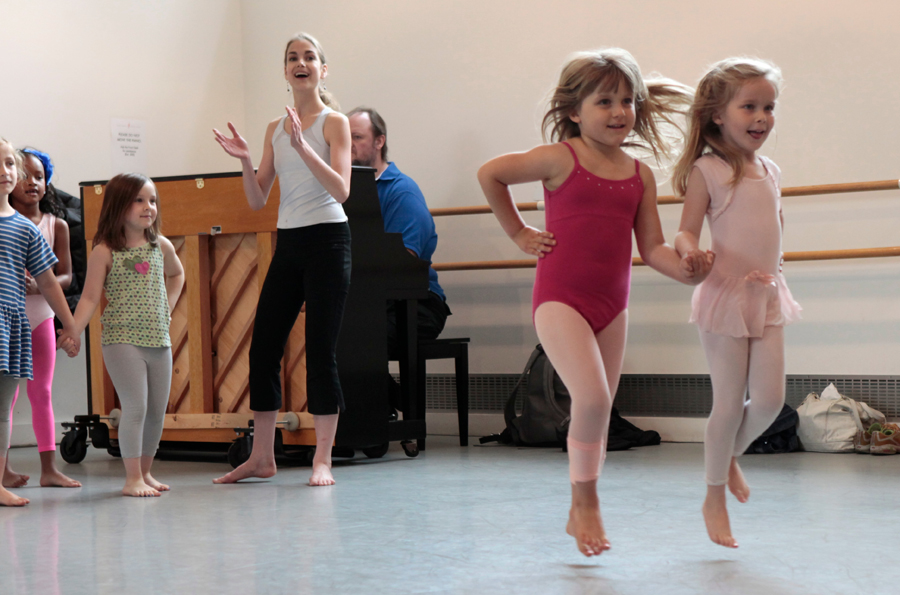 Image description: Two dancers are holding hands, skipping across the floor. One is dressed in a dark pink leotard and the other is wearing a light pink outfit. A teacher and the accompanist are behind them and other students are in line about to go across the floor.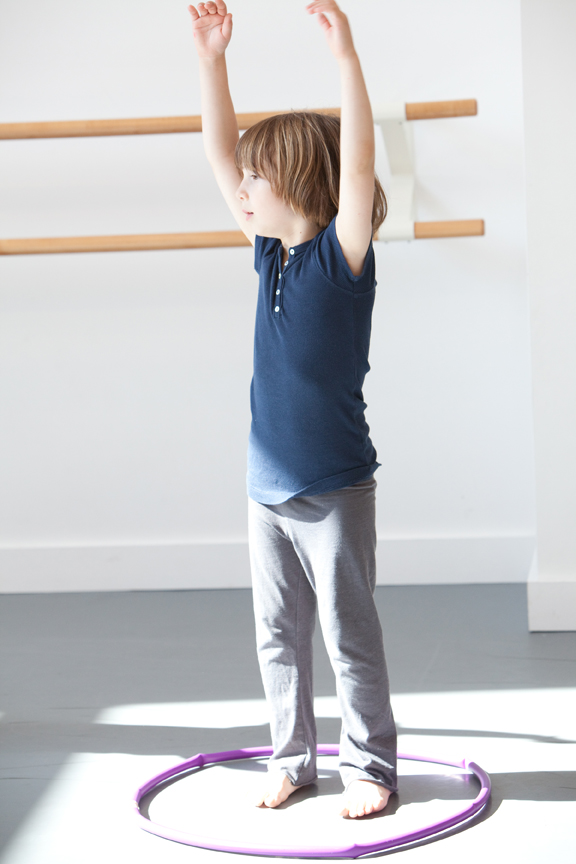 Image description: A young dancer is standing with their arms reaching to the sky. They are standing in the middle of a purple hula hoop and are wearing navy blue and grey.