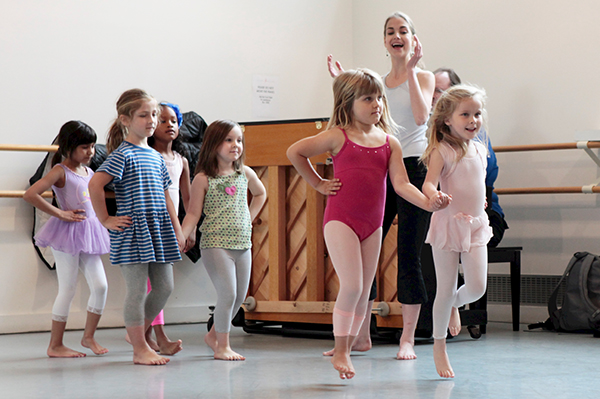 Summer Creative Dance (Ages 4-6)
This weekly class for 4-6 year olds incorporates movement, music, improvisation, and basic dance steps to teach students the fundamentals of dance while developing their imagination. It is an excellent introduction for the future study of dance techniques and may be taken to prepare your child for the Creative Dance program offered throughout the school year.
Accompanied by live music.
For all levels, with and without disabilities 
---
Class meets once a week for six weeks.
June 22- August 10, 2020
Registration: $170 per dancer
---
Registration opens Tuesday, December 3, 2019
Summer Creative Dance (Ages 5-6)
June 24 - August 5, 2020 | Wednesdays 11:15 am - 12:00 pm
Summer Creative Dance (Ages 5-6)
June 27 - August 8, 2020 | Saturdays 11:15 am - 12:00 pm